Ingeborg Moa: New Executive Director of the Norwegian Human Rights Fund
Announcement: New Executive Director of the Norwegian Human Rights Fund
The Board of the NHRF is glad to announce that Ingeborg Moa is hired as the NHRF's new Executive Director, starting 15 October 2021.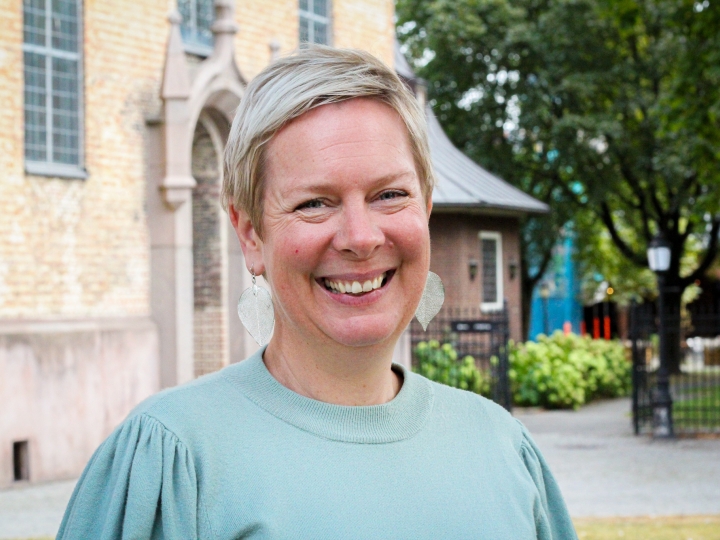 "The NHRF is in a unique phase of growth, and we believe that we have recruited a new executive director with the experience, motivation and vision that is needed in the time to come in an ever-challenging landscape for human rights work and defenders"NHRF Chair John Peder Egenæs.
Ingeborg Moa comes to the NHRF from the position as Director of Activism and Organisational Development at Amnesty Norway, and has nearly two decades of international experience working with local organizations and human rights defenders around the world. She has ten years of working experience with the Norwegian People's Aid (NPA), as well as having worked for Norwegian Refugee Council and the UN.
"I am excited and proud to be given the possibility to work with organizations and people around the world, who are in the first line of defence for human rights, and I look forward to working with the excellent and highly skilled NHRF team!"
Geographically, she has extensive work experience from the Middle East and Southeast Asia, having spent a number of years in Palestine and Myanmar, as well as in Cambodia, Thailand, Iraq and Turkey. She has also been working on Syria. "My own experiences after working with human rights defenders for nearly 20 years is that for situations of injustice to change, it is the affected communities and people on the ground who need to organize, mobilize and take the lead in the struggle for their own rights. At the same time, international solidarity is necessary both in order to ensure support for practical initiatives on the ground, and not least in order to ensure that local struggles are supported by policy initiatives on a multilateral level", she says.
"One of my first jobs in this field was as research assistant for the wonderful and wise Hina Jilani, when she was the UN Special Representative of the Secretary-General on human rights defenders. She told us to spend our formative years working with local organizations and on the ground, a piece of advice I have tried to heed. Stepping into the job as executive director of NHRF, I think of the global community of human rights defenders who have taught me everything and always supported me, and I look very much forward to re-connecting with some and building new connections with others."– Ingeborg Moa, the NHRF's incoming Executive Director
Ingeborg Moa is succeeding Sandra Petersen, who has devoted more than 12 years in working for the organization and as the Executive Director since august 2010. Sandra Petersen will hold the position until Ingeborg Moa takes the office on October 15. Sandra Petersen will during the next four years undertake a PHD research at the Norwegian Center for Human Rights, University of Oslo with a focus on International Support to Human Rights Defenders. Apart from her research, Sandra Petersen will continue to work with the NHRF as a special advisor on human rights defenders.